Home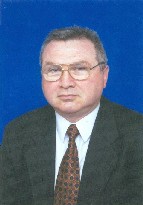 Hello!

We meet here. The world is on the World Wide Web, isn't it? My only chance for a contact with many of you is here – on the net. To tell you the truth, I am not a fan of this virtual reality in communication, though personal contact is preferable, but as someone who has been immersed in this environment for years and lived through its evolution, I have accepted it and I am glad it exists. There is no other way to be "closer" to my best friends' daily life, their problems and delights. It is also the way to meet you all now – we may have met before or may have not. The future is ahead of us, and everything we can think of is to come. I hope what you find here will be useful for you.

As it is the custom when meeting someone for the first time, let me tell you about myself. I was born in 1949. Yes, … it was quite a long time ago, wasn't it! In the last century! I think it was a wonderful time. I grew up in the country. There were no computers, not even television, but what the beauty of nature was, the fresh air, the mountains, my friends... unforgettable! And then what – education, only studying, studying, studying...I finished high school in 1968. I studied at a good school – the Hristo Botev Technical School in the town of Shoumen. I had wonderful teachers – highly-qualified specialists. I think that I owe most of my interests in engineering to these people. Now at this age I can appreciate that without the knowledge of machines, instruments and materials, without the practical skills I acquired so long ago I couldn't be the same person. As a qualified engineer today I think I am a lucky man because this is what I am really good at. I graduated from the Donetsk National Technical University (Ukraine) in 1974. My major is "Electronic calculating machines" and I am keen on it.

For decades I am immersed in the problems of computer science and computer engineering. I think of myself as a witness of all computer technology generations and I believe there are not many people around the world who can share the same variety of impressions. As a student, for example, I worked with a mechanical calculator. I've been in the machine room of tube computer where the feeling is unparalleled compare to the present prosaic meeting with the computer. The heat, the noise of the aircondition system, the control deskwiththe lights and the keys made me feel as if in an airplane cockpit. I am not going to talk about everything I have experienced. There are not many colleagues who remember this 'miniaturizing' - the feelings associated with the transition from the cool first-generation computer room with "the big machine" to the personal working place with the GUI and the mouse. Or the rapid development of software systems – what an incredible progress! At the end of 1989 I typed my first doctoral thesis on a simple typewriter and two years later I had to write my first book using the WinWord. And the progress has not stoppedor slowed down. I can see that different areas of computer science and technology diverge and grow into well-established fields. And I can no longer think of myself as a person competent in a numberof new, rapidly developing computer subjects. However, that does not worry me, because it means many otherpeoplehave been following my way and that more and more young specialists decide to try this hard but fascinating experience. That is why we have to expect higher levels of development and new achievements from the young. And my students – they are wonderful and ambitious and I am happy to have been for decades among them. I am really happy and satisfied as a university lecturer when our students successfully graduate from the specialties of "Computer Systems and Technology" and "Software and Internet Technology" because I know they have learned something from me. And this site is established not so much for me but for them to stay in touch with each other.